This is the first section of our Interview series where we will be sharing different Hadoop interview questions and answers.
PIG interview questions and answers are the very first section of this series and we will be taking you through different questions being asked on PIG in Hadoop interviews.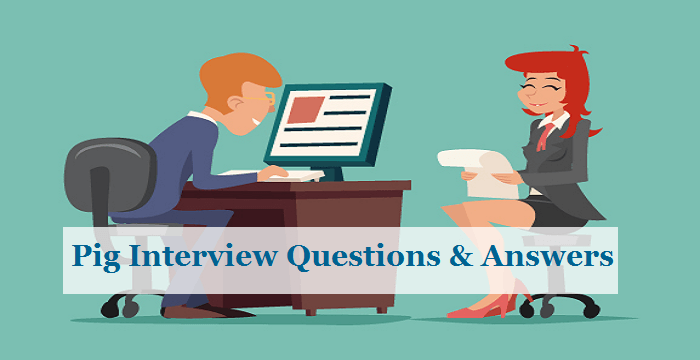 This PIG interview questions and answers series has been finalized based on the input provided by various candidates in different Big Data interviews.
Also, we have tried to make the answers precise and short so that you can get the message what we want to convey and explain well. So, let's get started.
Here are the list of questions those are asked in Hadoop interviews as a part of PIG. We will keep on updating this post frequently and so if you are preparing for an interview, you should definitely keep on checking these pig questions and answers regularly. You can also subscribe us to get notified.